Turning Over a New Leaf This Fall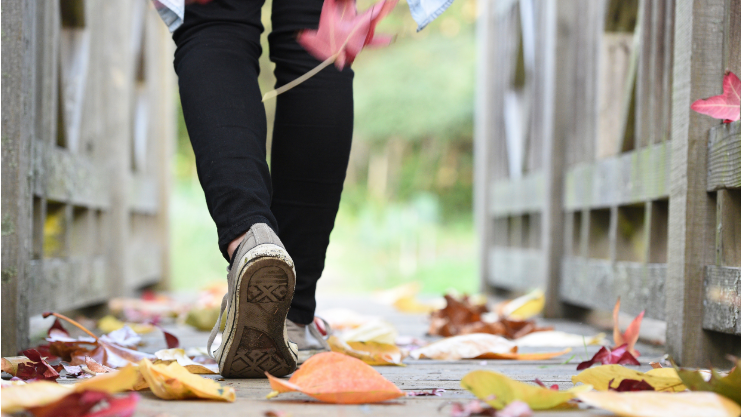 If you've been a patient at Sage for the last few years, then you know that it can sometimes be a challenge to reach us. Over the years, our facility has grown exponentially, both in staff and services available, and in the number of patients we are able to serve. While these changes are exciting and obviously welcomed, we quickly realized that our current infrastructure needed some upgrades so we could best serve our shared community.
Over the last year, we have been working to completely redesign our current clinical flow and operations. This includes bringing on a new practice management software, or an application that helps us schedule appointments and track patient care. We are excited to announce that on November 28, in partnership with Athenahealth, we will be launching our new Patient Portal!
The new Patient Portal will allow current patients to communicate with their providers and our clinic via email or web messaging, schedule appointments and pay bills online, and customize reminders for upcoming appointments or payments. And, with the help of Athenahealth's new system, our staff will have more (and better) opportunities to connect with those individuals who call or come into the clinic.
With any change comes the anxiety of the unexpected. We hope that you can extend patience and grace to our team as we navigate this transition. Current and new patients will be instructed on how to set up their Patient Portal once it is officially launched on November 28, so please be on the lookout for more information from us as the date approaches.
Will you join us in turning over a new leaf this fall? We currently have immediate availability in all of our intensive outpatient programs and medically assisted treatment/outpatient detox program. Call us to schedule your assessment today!
---
Service Spotlight
Telehealth IOP Options
As the season changes, so too do our schedules and routines. Our Behavioral Health Intensive Outpatient Program (BHIOP) and Substance Use Disorder Intensive Outpatient Program (SUDIOP) offer virtual tracks for those who can't make it out to our Albuquerque clinic.
Gender-Affirming Care
Dr. Kathleen Colleran joined Sage's Primary Care Clinic earlier this year, and she remains passionate about providing gender-affirming, integrated care to the Albuquerque community. To become a patient with our Primary Care Clinic, you must be receiving behavioral health services at Sage.
---
October Blog Features
12 Scary Facts About Alcohol Abuse
Though listing scary facts about alcohol can come across like clickbait, for someone who knows the real cost of alcoholism, the importance is clear. We are aiming to break down common misunderstandings about alcohol use and relay fast facts about the risks.
The Truth About Treatment Programs
Change is scary. Sometimes, people are put off by the ideas that surround getting help, often based on myths, misconceptions, or the experiences of others. Outpatient care makes it possible for you to continue to maintain your support systems, work, and family life while working on your recovery.
---
Now Hiring
Our mission at Sage Neuroscience Center is to provide integrated care that empowers those we serve to achieve sustainable wellbeing through our collaborative community of diverse and inclusive healthcare professionals. We are currently hiring for the following positions:
Controller
Medical Billing Specialist
Medical Assistant
Patient Intake Coordinator
Physician Assistant
Psychiatric Nurse Practitioner
Medical Director – Psychiatric/Addictions
Find complete descriptions and apply on Indeed.
---
Social Media
You can find us on Facebook, Instagram, Twitter, YouTube, and LinkedIn. Follow us on these platforms to join in on the conversation!
Your feedback matters. Leave us a Google review.
---
If you are interested in learning more about our services or becoming a patient, please contact us today.
Community Outreach & Marketing Coordinator
Lydia is a creative marketing specialist with a passion for helping others. Originally from Indianapolis, Indiana, she graduated from IUPUI in 2018 with a degree in media production. Since then, she has helped both large and small businesses and organizations promote their services through social media management, videography & photography, and designing marketing materials.
Read Lydia's Full Bio | Browse All Articles Written by Lydia Abshire